Bahawalpur, the former princely state has recently seen a burgeoning food scene with a lot of local and international eateries making their entry into the city.
Like the rest of the country, restaurants in Bahawalpur are the go-to spots for families, friends and travelers alike. So without further ado, let's dig into the top rated eateries in the city of Nawabs.
Four Seasons Restaurant
Four Seasons has maintained its reputation as one of the premier fine dine places in the city. With a variety of options including Pakistani, Seafood, BBQ & Chinese, the restaurant has made a name for itself by serving quality food, big serving sizes and extremely economical rates. Most popular dishes at the restaurant include the BBQ platter, Stuffed Chicken & Beef Chilli Dry.
Libra Valley Restaurant
Libra Valley is located on the N5 National Highway on the outskirts of Bahawalpur. The restaurant is famous for its delicious Karahis and for its amazing ambience, set over a sprawling piece of land with lush green gardens. While the restaurant is on the pricier side, it is compensated by their buffet menu, which serves a wide variety of dishes from all cuisines. Our recommendations include the chicken steak with tarragon, Szechuan chicken and the finger fish.
Rating: 3.5/5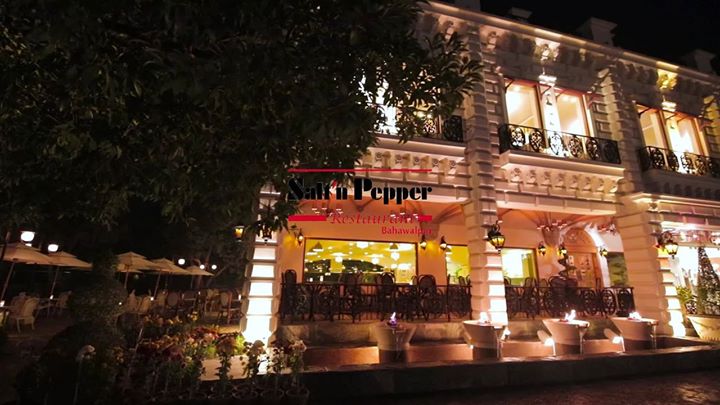 Salt'n Pepper continues to be one of the most popular restaurants in the city. The restaurant is known for its classic take on Burgers and Sandwiches, but also caters to the palette of those wanting to indulge in Desi, Chinese or Fast Food. The prices are average, however bear in mind that the restaurant does not accept card payments.
Rating: 3/5
BBQ Tonight
The iconic BBQ eatery from Karachi has now made its way to Bahawalpur and continues to serve the same delicacies it made its name for in the port city. Best sellers here include the Afghani Boti, Chicken & Malai Boti, the Beef Kababs and Mutton Chops. So if you experience intense BBQ cravings, drop by BBQ Tonight which is located conveniently on the N-5 National Highway - making it a very convenient spot for travellers on the go.
Rating: 4/5
So next time you're in Bahawalpur, book your place with
https://ghumo.pk
for a comfortable stay and head over to one of the restaurants in the city for a great lunch or dinner.